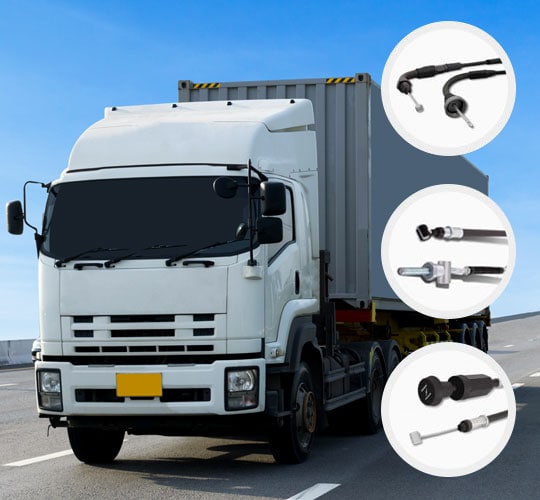 #1 Automotive Cables Manufacturer: Trust Silco
For Commercial Vehicles Prime-Quality Control Cables!
With the mention of high-quality automotive cables and wires, Silco's name pops up automatically. We are an accredited entity dedicated to producing a massive range of control cables for commercial vehicles with a stronghold on the market for the past 15 years now. Our products are appreciated and demanded in the major sectors by reputed brands.
The four pillars on which our reputation stands are Quality, Technology, Innovation, and Resourcefulness!
Our Wide Range Of Commercial
Vehicles Control Cables And Wires!
Here's what we have in store for you!
Brake
Cable
Brake cables are in charge of managing the braking mechanism of vehicles, and it's one of the vital features of commercial vehicles that should function effectively. We believe higher the quality, the higher the efficacy. Therefore, brake wires and cables that we produce are 100% load tested and go through multiple layers of quality control to ensure maximum reliability. Superior strength and longer life are yet other features that make us stand out from the crowd. We also have electric bike brake cable in different brake pad sizes for fitment accuracy and reliable stopping.
Throttle Cable Or
Accelerator Cable
Our range would be perfect for you if you are looking for lightweight, easy to install, better performance, longevity, friction-free, and galvanized accelerator cables for commercial vehicles. With innovation and technological advancement in automobiles, our cables and wires fabricated using advanced technology offer safety and smooth operation. Every cable and wire that we produce with high precision meets international standards. Leave behind the issues you were facing with poor-quality accelerator cable like stiff pedals, engine stalling, delay in acceleration, slack in the pedal's movement, etc., by substituting it with Silco's reliable throttle candles.
Clutch
Cable
Silco manufactures supreme-quality clutch wire and cables, offering features like strong, durable, self-lubricating, and easy to adjust to give friction-free and smooth performance. They are vastly employed in commercial vehicles of reputable brands as they are highly reliable. Moreover, with the capacity to withstand harsh riding conditions for a longer time, you can finally get rid of the trouble of needing to change and check these wires and cables at regular intervals. Now no more high revs, poor gas mileage, unexplained stucking of the clutch lever, and gear shift with jerks & sound.
Gear
Cable
Be it manual or automatic vehicles; both require high-quality gear cable and wires to support their gearing mechanism effectively. It further adds to a smoother lever feel, along with sharper and more precise shifting. Our mighty manufacturing capabilities help us meet our client's gear cables demand, be it features specific or bulk. We are more than happy to serve you to the best of our capabilities.
Speedometer
Cable
Our wide range of speedometer cables gives high accuracy at any given speed. A junction of features like durability, fitment accuracy, robustness, high quality, and efficacy is something to look for at the best market price. Don't worry if you have specific needs or unique demands; we have got you covered. Buy the best at the best price!
Choke
Cable
It is not advised to compromise with the quality of choke cables in commercial vehicles. It can lead to unpleasant mechanical experiences that can keep you from riding safely and smoothly. Silco Cables offer the best quality choke cables, manufactured as per OEM specifications, 100% load tested, and all materials have been certified to ensure they meet the required specification.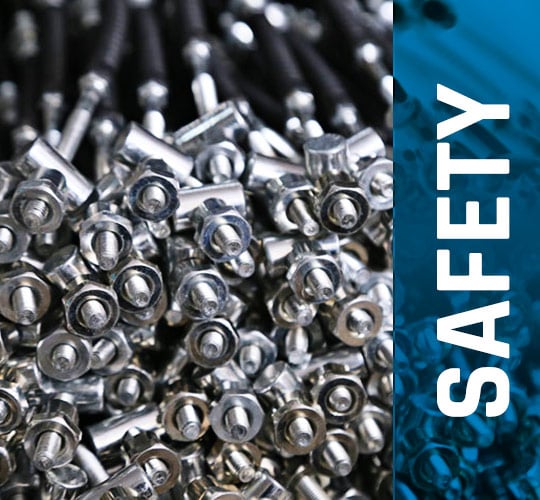 100% Quality-Driven
For Maximum Safety!
4 stage inspection
Life Cycle Test
Torque Test
Proof Load Test
Performance Test
Tensile Test
Strength Test
Flickering Test
Why Trust
Silco Cables?
SILCO CABLES, an ISO 9001:2015 certified company with over 15 years of experience, is one of the leading Automotive Control Cables Manufacturers.
Our quality benchmark has always been international quality standards that we achieve continuously every day. Products that we produce are made of prime-quality raw material under the direct supervision of veteran professionals of the field. In addition, our R&D capabilities combined with excellently defined systems and manufacturing processes help us meet our core motive, that is, customer satisfaction.
We're exporting our quality control cables to Nepal, Germany, the U.K., Sri Lanka, Peru, Bangladesh, Canada, and East Africa with our never-ending efforts to make control cables.