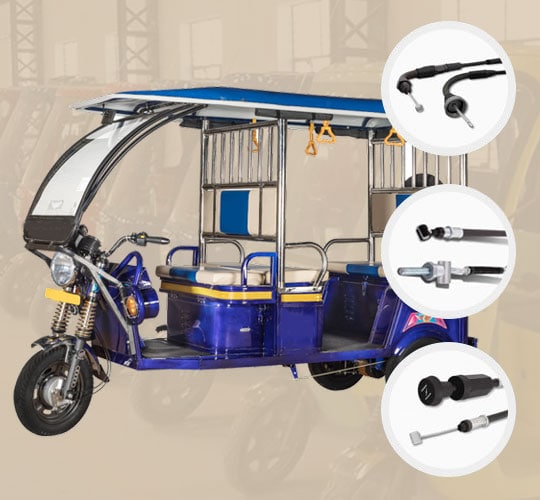 Silco Cables Supporting Automobiles With Top-Quality Cables And Wires:
E-Rickshaw Control Cables At The Best Market Price!
With innovation taking place in every sector, especially automobiles, we are a proud entity meeting our customers' demands from all over the world with our prime-quality cables and wires that support an unparalleled riding experience.
When talking specifically about E-Rickshaw, their introduction in the conveyance world, which's recent, has made transmission easy and economical. Therefore, it's our responsibility to take care of their performance with robust and feature-friendly control cables that provide safety and boost functionality. From clutch, brake to the accelerator, we are a number one manufacturer of high-tech control cables to give you full control on the road. Silco Cables offer a union of quality and longevity that are appreciated worldwide!
Our Wide Range Of E-Rickshaw Control Cables!
With expertise in manufacturing control cables, we leave no space for unsatisfactory quality. Here's what we offer:
E-Rickshaw
Accelerator Cable And Wire
Ignoring a perfect interconnection between the rickshaw parts is a mechanical sin that nobody would want to do. To get this on point, you must equip your mechanical devices with properly designed control cables that ensure smooth operation in the long run. Acceleration, one of the most important functions of the electric rickshaw, is supported by Accelerator Cable and Wire that we make available to our clients, ensuring an unbeatable quality. The high-performance throttle cable that we produce is followed by safe, smooth, and friction-free riding experiences, saying goodbye to those unwanted acceleration jerks at the same time.
E-Rickshaw
Brake Cable And Wire
Harmony, while an automobile is on the road, is crucial. Every feature it has should work towards maintaining a balance that's a key to a wonderful control on the road for safety. If it gains speed, it should be equally efficient with the stopping. For activating and disengaging the brake, our range of E-Rickshaw Brake Cables And Wires is what you need for your braking system to be on point. Our checklist includes the International Manufacturing Standards our team and quality analysts take care of. In addition, if your demand is color and feature specific, we are more than happy to help with equal efficiency.
E-Rickshaw
Clutch Cable And Wire
E-Rickshaw Clutch Cables And Wires that we manufacture hold a tag of durable and robust as they are made of thin steel components rigidly braided to form a solid rope-like framework. Our offered control clutch cables are vastly employed due to their amazing service life, tight tolerance capacity, and high tensile strength. As per your asset's features and model, our range would be a perfect choice. Shop from our supreme-quality collection of clutch wires for electric rickshaws at best possible price.
E-Rickshaw
Gear Cable And Wire
Our range of E-Rickshaw Gear Cables And Wires are made of strong stainless steel that offers a union of smooth gear shifting, increased strength, and greater toughness. In addition, they are extremely suitable for various climatic conditions, be it hot, cold, or rainy. They are oxidation-resistant that ensures durability and longer operation life. Our gear control cables would support your vehicles' function the best for an on-point gear system.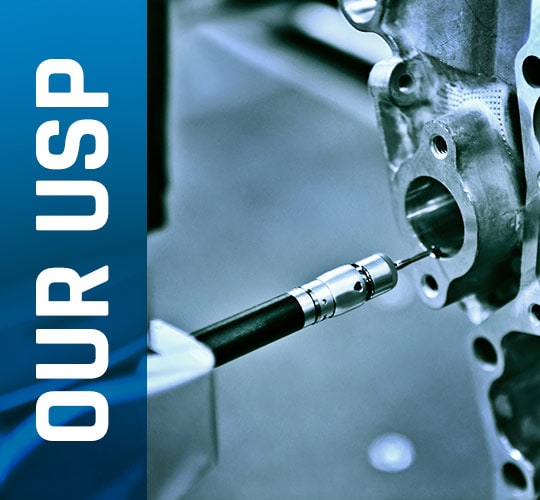 From Manufacturing Till Your Doorstep:
Our Efficient Logistic And Packaging System!
We don't limit ourselves to manufacturing quality products. It continues till it reaches our clients safely.
Our logistics networks and warehousing quality is at par that supports us in fulfilling our orders and delivery on schedule. Our ultramodern packing device almost nil the chances of damage that can happen during the product's transmission.
Why Trust
Silco Cables?
Silco Cables is one of the fastest-growing industries in the ecosystem of entities that manufactures cables and wires. We are an accredited business ISO 9001:2015 with a stronghold on the market for more than 15 years. The entire range that we offer is made of prime-quality raw material under the supervision of veteran professionals of the field. In addition, the use of specialized equipment and modern technology is followed by unbeaten quality.
We take pride in our high-precision manufacturing that has made us a reliable option when it comes to automotive control cables and wires!